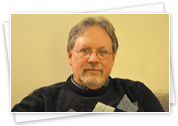 Steven J. Laudon  LPCC, LICDC, NBCCH
Phone: (614) 895-9998 x315
Mobile: (614) 805-0209
Email: slaudon@gmail.com
Steve earned a Masters Degree in Child Development/Family Relations in 1973 from North Dakota State University. Since that time he has worked in hospital, free standing, and independent settings in both clinical and administrative capacities.
As a Licensed Professional Clinical Counselor, his areas of expertise and interest lie in helping individuals and families with issues of depression, anxiety, separation, divorce and remarriage, as well as behavior problems associated with ADHD.  He has a noteworthy interest and reputation in working well with adolescents.
As a Licensed Independent Chemical Dependency Counselor, Steve has extensive experience with drug and alcohol evaluation, treatment and aftercare in many settings.  In his position as Assistant Program Director of the Adolescent Unit at St. Mary's Hospital in Minneapolis in the late 70's, Steve helped develop and implement creative treatment approaches for helping teens and their families recover from chemical dependency.  His work as a consultant during these years helped bring the "Minnesota Model" of treatment to many hospitals and treatment centers here in Ohio.
Steve is also a National Board Certified Clinical Hypnotherapist. Physicians often recommend hypnosis to their patients as part of their treatment as a safe and effective alternative to medication. Hypnotherapy has also been shown to help clients make difficult emotional or behavioral changes quickly and easily. Steve's extensive training and years of experience as a Clinical Hypnotherapist make this an exciting option when coupled with traditional psychotherapy.
Steve's clients describe him as "laid back", casual and eclectic.  By blending his training in solution focused family therapy, gestalt therapy, Eastern Philosophy, chemical dependency, play therapy (including juggling), and hypnosis he has developed an extremely distinctive, supportive approach to helping individuals and families.